Si parla di rock
Commenti disabilitati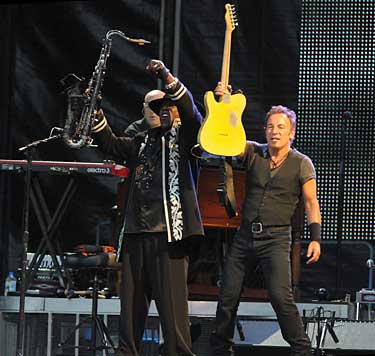 Basta poco a rendere storico un concerto, se ti chiami Bruce Springsteen. Basta pescare uno di quei pezzi "mitici", uno di quelli che non suoni praticamente mai, e regalarlo ai tuoi fan.
Martedì è stato il turno di Drive All Night:
Baby baby baby…
I swear I'll drive all night,
just to buy you some shoes…
and to taste your tender charms
And I just wanna sleep tonight
again in your arms…
E come commenta Ermanno Labianca: "… if you miss that special night he performs "Drive All Night" [...] you are in serious trouble. You may not want to go to a Bruce Springsteen concert anymore. You'd rather retire, and go fishing for the rest of your life, or diving for pearls …".
E io c'ero.